How to improve responses to your latest job ad RIGHT NOW.
By Nathalie Lynton - Director of Shared and Halved Consulting.
Attracting the right candidates is hard when you're in a highly specialised field, particularly for small and medium businesses. With a limited talent pool to select from, and a highly competitive (and talkative) industry, responses to your job ads can be underwhelming to say the least.
That's why so many organisations (and HR professionals, like me) are always talking about recruitment marketing. This long-term and consistent approach to recruitment is proven to pay dividends. However, it's really common for small and medium businesses to lack the time and resources to consistently action a recruitment marketing strategy. So, what can you do to improve responses to your latest job ad right now?
Here few simple tips you can action immediately to capture the right talent, and hopefully find the perfect candidate.
Go viral
Getting your ad to go 'viral' isn't as hard as you think, particularly with the current LinkedIn algorithm. Ask your team to share the job ad with their network. They may not know anyone that will be interested, but someone else in their network may. If five of your team members share an job ad that gets seen by 200 people, that's an additional 1000 people that have seen your vacancy.
Another great tip when it comes to getting more attention on social media is to capitalise on the power of the tag. By tagging individuals in your network in your posts, you're essentially spreading your post to their network. So, if your 5 employees each tag 5 people in their posts and it gets seen by 200 people in each individual's network, you could spread your job ad to an additional 6000 people, any one of whom might know the right person for the job. Just remember your online etiquette, and only tag those who will be genuinely happy to promote the position through their network.
Be colourful
In the noisy online world of job boards and portals that our job ads live, it's important to visually stand out from the crowd. After all, no one is going to apply to your role for your ad if they don't read it in the first place. Whether it's using the unique voice and tone of your brand, or having an eye-catching logo, make sure your job ad jumps out from the page.
Another great way to do this is with a recruitment video. Most recruitment platforms have the option to include a video front and centre to showcase your workplace. Whilst this may be a costly piece of collateral, just having a video has been shown to increase your application rate by 34%. Just make sure it gives the audience an authentic look at your organisation – my favourite recruitment video is from Dropbox, but here are some other great examples.
Update your career's page
You've done all the hard work to get people to your vacancy, so the one thing you want to make sure is that you attract the good candidates to hit the button and apply. Giving them an authentic feel for your organisation is key – that means submerging them in your brand, letting them know what makes your business tick, and conveying a sense of what it would be like to walk into work every day.
You should also use your careers page to be transparent. Talk about the kind of candidates you're looking for, about their values, their training and their beliefs. SME's also have the great advantage of having easier and more human recruitment and HR processes, so you should give candidates an idea of what to expect if they apply for a role.
Career and people profiles of current employees is also a great way to showcase who works with you, what they do and what they are like to work with. Don't stop with the leadership team bios include employees who can demonstrate a career trajectory at your workplace, and their views about why they keep coming back to work with you.
Key takeaways
Whilst nothing can replace a strong and consistent recruitment marketing strategy, there are three key things you can do to increase responses to your job ad immediately. Having your colleagues share and mention their friends in your job ad, and reviewing the visuals can do wonders to increase viewership of your ad. Then, having a kick-ass careers page to give prospective candidates a feel for your organisation will increase responses to your ad, giving you a better chance of finding the perfect person for your team.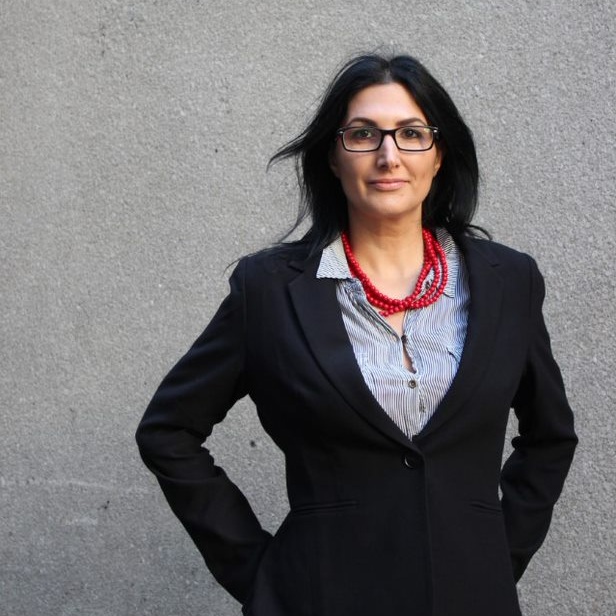 Nathalie Lynton is the Director of Shared and Halved Consulting
With over 18 years working in Recruitment and Human Resources, Nathalie sure has some stories to tell! Always a disrupter spirit, the underdog, the upstart and the one-to-watch, Nat spied small businesses in pain, struggling to manage their HR and administrative functions, and Shared and Halved Consulting was born.